Looking for a bolting tool rental rather than outright purchase? Powermaster Bolting can help!
We provide tool rental for critical bolting applications.
We understand that critical bolting applications can be tough on your gear - tools breakdown, need repair, or sometimes just aren't readily available. We offer a range of bolting rental tools so that your job can continue while bolting tools are being repaired or acquired.
Powermaster actively encourages and promotes its tool rental services package, both at Regional Offices and at participating distributors worldwide. Our tool rental is available on both short and long term basis and all equipment provided is guaranteed, tested and certified prior to mobilisation to site.
POWERMASTER is a name to think with focus on:
Even bolt loading
Precision-bolting in confined spaces.
Shortest possible mobilization time.
No re-work due to right bolting at first time.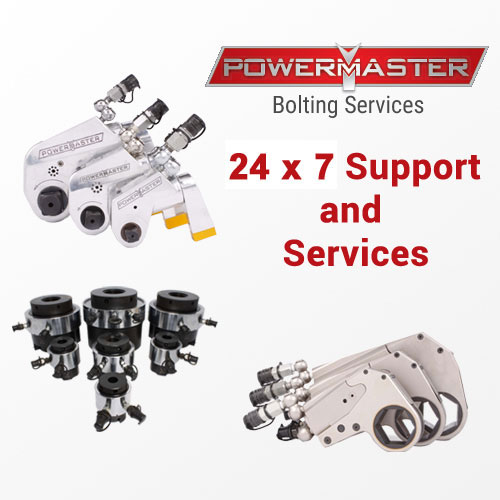 Rental Stock
Largest rental fleet of tools in India
At POWERMASTER, we specialize in creating customized capabilities for any bolting job, which is why we have huge stock.
All of our rental products are carefully inspected on a regular basis to ensure they meet both our stringent performance criteria and your critical requirements.
In addition to the extensive range of products available for hire and rental, POWERMASTER also keeps a large rental stock of bolting equipments.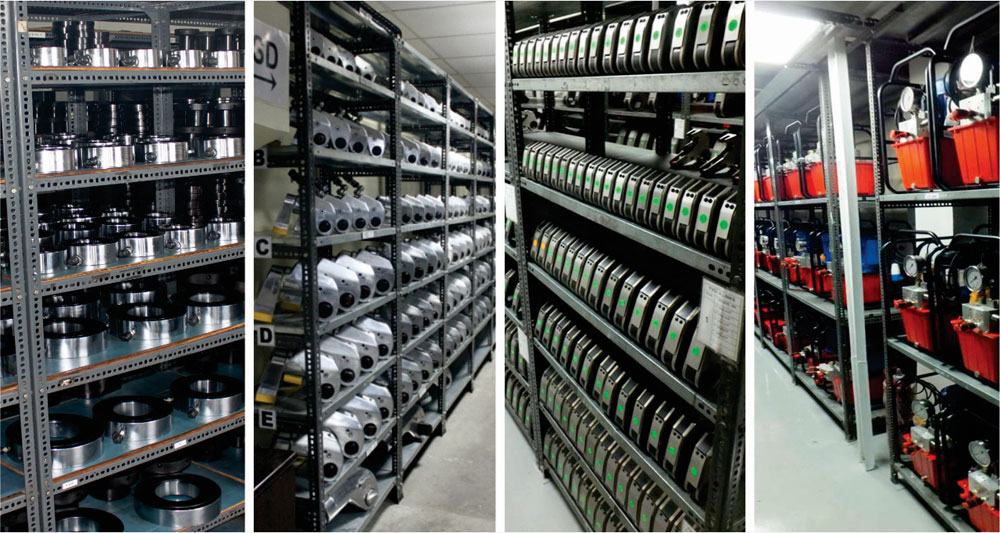 ---
Rental fleet
Almost all hydraulic and pneumatic torque wrenches, pumps, hoses and drives that we have available to rent; from the smallest to the largest sizes. Our rental service is not limited to torque wrenches and pumps as we also have other products available to rent, such as Back-Up wrenches, nut splitters, flange spreaders, pipe cutting and bevelling machines.
Average Inventory for immediate mobilization:
| | |
| --- | --- |
| Hydraulic Torque Wrenches | 400 nos. |
| Bolting Tensioners | 1000 nos. |
| Hydraulic Spreaders | 50 nos. |
| Flange Facing Machine | 30 nos. |
| Pipe Cutting and Bevelling Machines | 30 nos. |
| Hydraulic Torque Wrench Pumps | 200 nos. |
| Bolting Tensioners Pumps | 100 nos. |
| Nut Splitters | 50 nos. |
| Pneumatic Torque Wrenches | 50 nos. |