Repair
We provide industrial tool repairs for torque and tension equipment.
A part of our dedication to providing our customers the highest quality and service, we offer exhaustive tool repair services for all of our products.
Our advanced 120,000 Sq ft. facility offers high quality tool calibration services, repairing service, preventive maintenance programs and 24/7 service for all your tools and torque equipment.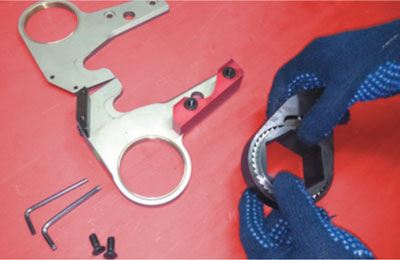 A Superior Repair Experience..
Our technicians pursue a standard of high quality with pride in a torque tool repair and servicing job well done. These technicians have mastered the art of torque tool repairs and calibrations with a combined total valued experience. They constantly provide a balance of great turnaround time and exceptional quality in torque tool repair and servicing.
We know that you have a job to do, which is why we strive to minimize downtime. Often, repairs can be done in house, offering you the fastest turn around time on your tool repair. Our ability to meet your tooling repair needs is not limited to our products, as we also can repair tools from brands we do not carry.
Calibration
Providing precise tool calibration services for hydraulic, pneumatic bolting tools
At Powermaster Bolting, we know that it's important that your tools, regardless of type, be inspected and accredited or calibrated every year to ensure your safety, performance, and reliability. Which is why we are not only an industry leader in critical bolting applications, but also renowned for our professional calibration services.
We provide you with personalized bolting demonstrations and training, and the bolting service vehicle is equipped to perform torque wrench and other equipment calibrations and repairs on site.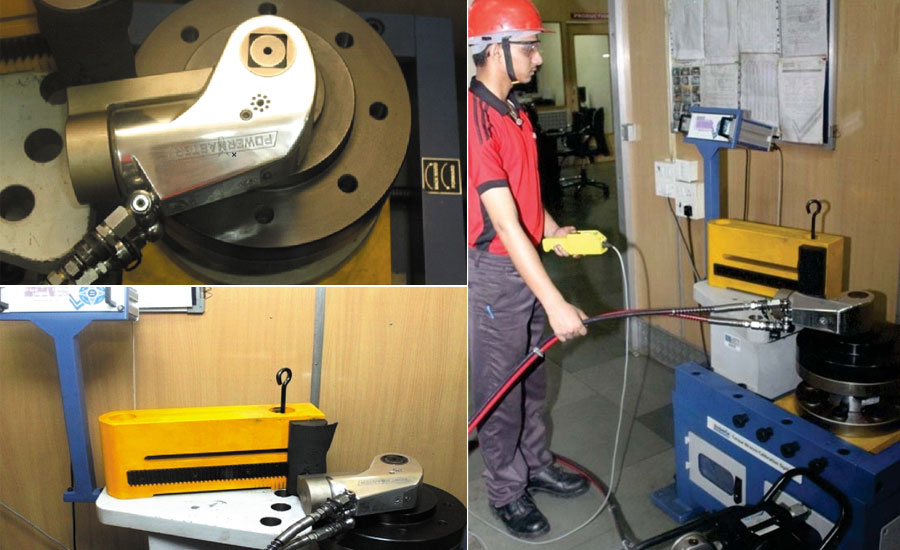 Our Tool Calibration Services
We can calibrate, test and certify all of the followings:
Hydraulic Torque Wrench (Square Drives and Cassettes Series)
Pneumatic Torque Wrench
Nut Splitters
Manual Torque Wrench
Impact wrenches
Bevelling Machine
6 Calibration station capacity ranging from 10 Nm. to 100,000 Nm.
Powermaster offers 24-hour emergency mobilization and expert bolting technicians. In addition, we specialize in onsite wind turbine foundation tensioning that is a critical bi-annual service.
For information about our calibration services, Contact Us Now.