Containerised Tool Room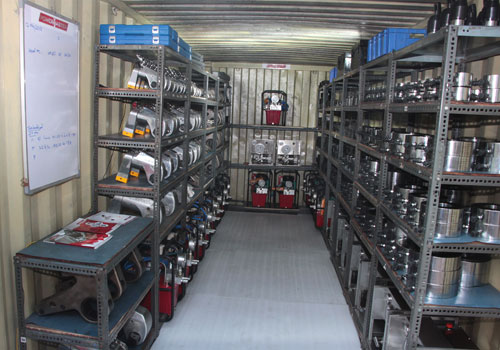 Powermaster will set-up & maintain tool room in a container or shed at your works.
Ready to use set up in a 20 feet or 40 feet container.
A 20 feet container contains 20 sets of torquing and tensioning tools. A 40 feet container contains 40 sets of torquing and tensioning tools.
Contain torquing and tensioning tools and In-situ machining tools as per specific nature of work.
BRAND NEW TOOLS MOBILISED to set up the tool room.
Tool, 100% uptime with Powermaster support hence tools down time not any issue.
Significant financial benefit over traditional business models.
Servicing and upkeep direct by the manufacturer team.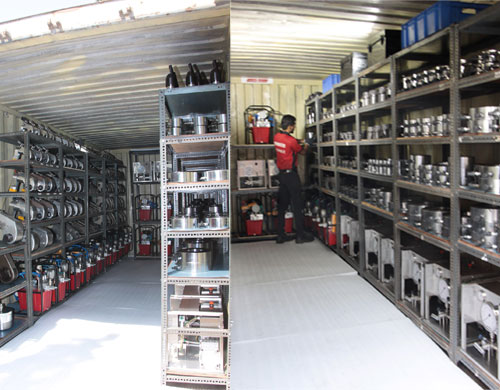 Direct advantages to customer:
Call-Off rates @ 50% to 60% of other service providers in Market. Nearly - 40% to 50% Direct Saving.
Since maintenance is by Powermaster, there is - No worry of costly spares and repairs.
Tools always with you at your premises hence – no need of additional work to co-ordinate and then mobilize from provider.
Faster and efficient crew selection through mobile app.
Partner will have access to our engineering resources and software
When tools are not in use for the partner - Powermaster and Partner can determine work relationships in the region to deploy the tools. In this event revenue is shared as per agreed terms.
Partner has captive access and first priority to the tools for future shutdowns / outages.
---
Crew Base Support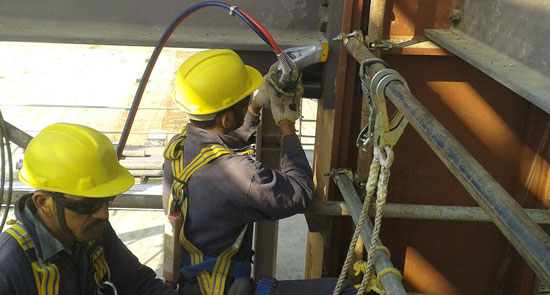 We not only support with tools and crews but also with our experienced engineering we assist in overall planning and organisation of operations.
Powermaster engineering team is there to ensure comprehensive services on tools and applications. We also undertake Turnkey projects as all alone and also associate as joint partner on turnkey basis. It may be for erection and commissioning or some shutdown activity.
Crew with or without equipments will be provided by Powermaster from experienced tool specific to your application. Powermaster will arrange for selection and mobilisation to your location. Powermaster offers option to hire specialized crew with or without tools as per project requirement at a very attractive rate for major shutdowns and AMC requirements.
Please ask us for special rates with respect to your location.
Experienced qualified man power can be hired for used of our equipments on shift or monthly basis, with our without equipments.
| | |
| --- | --- |
| 1 | Bolting Crew of consisting of two Technicians |
| 2 | Lead Technician |
| 3 | Bolting Technician |
| 4 | In-situ Machining Crew consisting of two Technicians |
| 5 | Site Engineer |
| 6 | Site Supervisor |
Specific certification and training as required is arranged from case to case basis.